– LinkedIn is the number one B2B social media platform for content distribution, making it invaluable as a B2B ad platform. We know that social media ads are the most effective when a business specifically targets where their buyers are already at online. For over 600 million professionals, that's LinkedIn. Whether you've dabbled in LinkedIn ads before or not it's easy to see the value of boosting your own content and creating targeted promotions to reach a specific audience of LinkedIn members. In this video we're going to give you some tips and tricks to help you prepare to run successful LinkedIn ads including, optimizing your business page, how to think about your buyer persona, how to you use LinkedIn's audience targeting, how to you use your LinkedIn Campaign Manager account, how to build a campaign and how to develop a targeting strategy.
You'll also hear tips from Ty Heath from LinkedIn's B2B Institute on how to reach the right members at the right time with the right content. Before we get started make sure you like and subscribe so you can be one of the first to get the latest HubSpot Academy lessons here on YouTube. Ready to dive in? Okay. Before you start creating ads, you need to establish your brand presence on LinkedIn. – One of the most important steps to get started as a small business on LinkedIn is to invest in yourself by making sure you have a strong LinkedIn profile. When people are looking for you after they've met you or they're looking for your products and services, oftentimes your name is the first thing that will show up in the search results.
So you wanna make sure that it's fully optimized and you're telling them about yourself and the business services that you offer. And I call that the conversation before the conversation and it's an opportunity for them to get to know more about you. – Big businesses need to make sure they have a well optimized business page too. Because Google ranks LinkedIn pages in search engines optimizing your LinkedIn page should be a key piece of your marketing strategy, both for developing a paid strategy and for your overall marketing efforts. According to LinkedIn pages with complete information receive 30% more views than those that are incomplete. Additionally, having a LinkedIn page is required if you want to set up ad campaigns. Make sure yours is well optimized before you create your first ad. Meaning your page has the right logo and company overview and that you've filled out your organization information. For check list on optimizing your LinkedIn page check the comment section for the link. Before we move on to ads, let's talk content. – So as you're building your presence on LinkedIn off of the foundation of your company page, there are a couple of different types of content that you can share to inspire your audience.
One of them is corporate content. So people wanna know what you're doing behind the scenes. This is where you have an opportunity to share the wins, to share what's going on with your employees. So make sure you make the connection and feature some of them. The other thing is thought leadership. So you wanna think about what is the vision of your company and how are you helping your customers navigate those complex challenges. Then have experts within your business including you, sharing about those solutions. And then finally, the last piece you wanna share are having other people talk about you. So it's not just you say how amazing you are it's also about having your customers, having people that have worked with you, say how awesome it was to work with you. So those are three things that you can share to start to build your presence on your company page. – The other thing is thought leadership.
So you want to think about what is the vision of your company and how are you helping your customers navigate those complex challenges. Then have experts within your business including you sharing about those solutions. And finally, the last piece you want to share is having other people talk about you. So it's not just you saying how amazing you are, it's also about having your customers, having people that worked with you, say how awesome it was to work with you. Those are three things that you can share to start to build your presence on your company page. Ty's definitely onto something. The LinkedIn and Edelman 2020 B2B Thought Leadership Impact Study showed that 88% of decision makers believe that thought leadership improves their perception of a company and 86% feel that leadership affects how much they trust an organization. Okay next, let's learn how to create a target audience and build your organic following. When it comes to generating leads from your LinkedIn ads and developing a LinkedIn strategy Overall it helps to have an idea who your target audience is.
The first step is figuring out who your buyer persona is. A fictionalized, generalized representation of your ideal customer. If you haven't created a buyer persona before, check out the links in the video description for resources including the HubSpot buyer persona creation tool, which is free. Honing in on your target audience will help you tailor your content strategy towards the right people using LinkedIn's targeting features, which we'll talk more about later. In order to build a following and effectively get users to engage and be interested in your content on LinkedIn, you have to provide users with new, relevant, helpful content and change up the format, which means adding variety to the content that's being promoted.
But building a following doesn't happen overnight. If you're just starting out on LinkedIn, consider holding off on ads like sponsored content until you're completed and satisfied with your company page. Once your posts resonate with your audience, you can leverage your best performing organic content for paid ads. If your LinkedIn page or showcase page doesn't have as much content or followers and a member visits your page after seeing one of your ads, they're less likely to trust your brand. – So sometimes businesses are looking for a magic bullet on LinkedIn. But when it comes down, let me keep it real with you folks, there are some really basic things that I think business owners could be doing that we're not doing enough. One of those things is just posting. Just posting on LinkedIn more often. Sharing a little bit more about what's going on, your thought leadership, what's happening within your company, making sure that you're using hashtags to amplify those things, making sure you're tagging people appropriately.
It's not just about getting likes on that content it's about driving a conversation. The other place to invest is to write an article. So many people don't know this but there is a blog engine inside of LinkedIn that you can leverage. So that conference you spoke at, that book that you're planning to write, that paper you already wrote, that is a great place for you to start to express your expertise. When people again search for your name they can then dive into that article and learn more deeply about your credibility and about your expertise and know confidently that you can solve their problems but they can't get that unless you're in conversation with them and sharing that information. – If you're just starting out and need some tips on how to build your organic LinkedIn following, check out the checklist provided in this video's description. It's also important preparation to think carefully about who you're advertising to and how you can maximize the budget that you have.
When you do create your first ad, you'll have to set up your target audience a bed. So it's a good thing to have a handle on what those are and what to choose. The first step is to create or log into your Campaign Manager account. When creating LinkedIn ads you'll use the LinkedIn marketing solutions platform, which is separate from the LinkedIn account you use day to day. If it's your first time using the ad platform, you'll need to create a Campaign Manager account.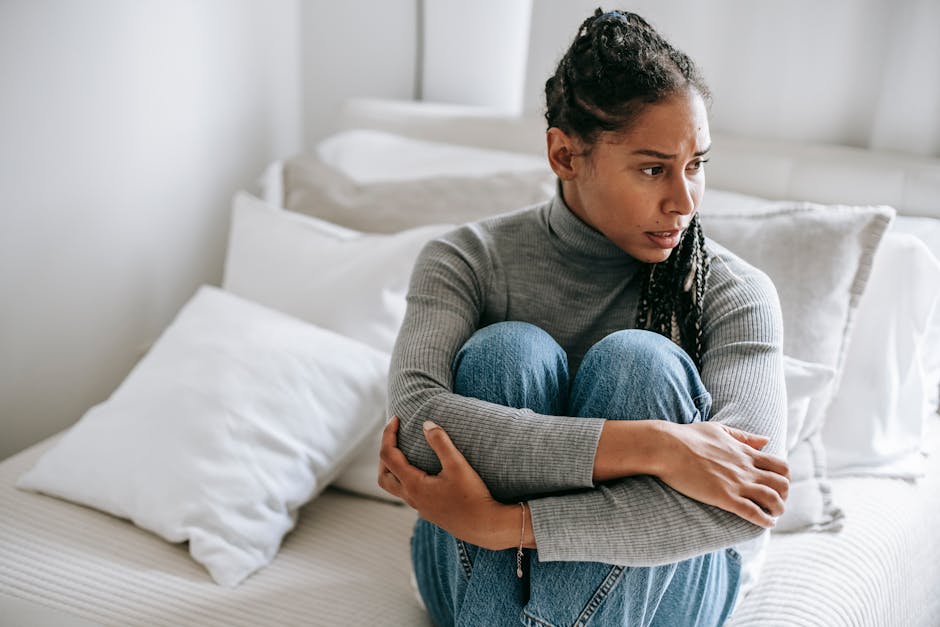 Using Campaign Manager you can set up ad accounts, manage and run campaigns, control your ad budget, monitor your ad performance, then determine a campaign objective. You can choose from three objective based campaigns for your LinkedIn ad. Awareness, consideration and conversion. One user reported that his new objective based campaigns generated 300% more conversions in standard bidding. These objective based campaigns only bill you based on the desired objective. For example, if you are running a conversion campaign, you'll only be charged for clicks, not impressions. Let's walk through these types of campaigns.
Awareness, brand awareness. These campaigns charge by impressions, cost-per-thousand or CPM. These are ideal for high level brand building and prospecting. Consideration, Website visits, engagement and video views. These campaigns are straightforward and will be priced based on desired action. These are helpful for clicks to your website, engagement with content, social sharing, getting more company followers or getting folks to watch a promotional video. Conversion, lead generation, website conversions and job applicants.
The conversion objective takes it one step further and optimizes for an action on your website. These campaigns are ideal for generating leads and offer lead gen forms, getting downloads of content like white papers or templates on your website or driving applicants to a job posting. Next, you need to develop a targeting strategy. LinkedIn is incredibly valuable for lead generation mostly because it's a professional network, making it easy for B2B marketers to leverage professional targeting to their advantage. That's what 80% of B2B leads generated from social media come from LinkedIn. Since LinkedIn is designed to help people network, there's a lot of information and data already built into the tool. This helps you target a specific niche, saving you money on ads by only sending them to the right people.
Identifying a target audience for LinkedIn ads. When you first sit down to create a target audience for your ads, think first of your buyer persona. Who is your ideal customer and where do they live online? What types of content do they read? LinkedIn allows you to create your own specific audience. Use an audience template for groups like doctors, event planners or college graduates or use LinkedIn's audience expansion. Look alike audience or matched audience tools to expand your audience based on your own list. Let's go over this. When creating your own LinkedIn ad audience, you can choose from several targeting options including location, company information, demographics, education, job experience and interests. Hone in on an audience by combining targeting features. To effectively target your content steer clear promoting content to every marketer or every other job function worldwide. Instead, make sure you're combining targeting features such as geographic region, company size and seniority level or geography, industry and job title to maximize the results. Using LinkedIn ads to generate leads is both a short term and longterm game.
In the short term using ads helps you cast a wide net and gets your content in front of new eyes. But in the longterm it takes testing, analysis and new content to figure out how to consistently reach new audiences and generate leads. Make sure you're always monitoring and analyzing every piece of content or tests you run to continue improving your LinkedIn ad strategy in the future One last thing before we dive into creating LinkedIn ads. Let's review how budgeting and bidding on LinkedIn work and how to make the most out of your LinkedIn ads budget. The ways you can pay for LinkedIn ads are Cost-per-click (CPC): pay when someone clicks on your ad. Cost per- 1000-impressions or CPM you pay when your target audience sees your ad. Cost-Per-Send or CPS: pay when message ads are delivered successfully. LinkedIn sponsored content ads work on a second price auction system.
This means that when you set up a campaign, you set a bid for how much you're willing to pay to show an ad to users. LinkedIn decides whose ad to place based on the highest bid and past campaign performance. Meaning if you advertise with LinkedIn before it takes your campaign performance into account. Once LinkedIn decides who wins the bid, you only pay the amount needed to beat the second highest bidder. Specific target audiences cost more or less depending on the popularity of the criteria you've selected. So optimizing your bidding strategy is key. Luckily, LinkedIn has some tips for creating a stellar budgeting strategy that gets the results you need. Limit your targeting feature to the ones you need. If you have a lower budget, zero in on your targeting criteria to get a smaller pool of users. Set a competitive bid. Bid ambitiously at the high end and the suggested range in your ads interface to improve your chances of winning at auction and delivering your budget.
Don't set your budget caps below $150. When you set a bid, you also set how much budget you're willing to pay for the ads. Set a generous daily budget to start. Doing so will help you reach more of your audience. Ditch the daily budget. If you're having trouble delivering impressions, avoid capping your budget a certain dollar amount each day. Try setting as total budget they could spend over time. This will maximize the reach of your ads. Want help deciding how much to spend on your ads? Check out the link to the free ad calculator in the video description.
Now you're ready to start creating ads on LinkedIn. If you liked this video, please give me a thumbs up. Make sure to subscribe to stay up to date on new HubSpot Academy videos..
Read More: SPC New Improved SEO Website 3 0